Is Your Compliance Plan Working For or Against You?
2020 Evaluation and Management Symposium: Virtual Conference
Presented Thursday, September 24, 2020
Summary
The OIG began releasing suggested Compliance Program guidance for various healthcare settings/entities over 20 years ago. Most healthcare organizations have a Compliance Plan now. But is it collecting dust? Is it a canned plan? Who knows about it…and is it effective? In this dynamic presentation, two of the nation's top experts in health law discuss the value of compliance. It should be a part of the daily culture of your organization, presenting as detailed, well thought-out policies and procedures that assist in streamlining your organization's business operations, reduce the likelihood of statutory violations, help avoid ethical breaches, and serve as evidence that your organization is doing its best to fully comply with applicable rules and regulations. Is your current plan working for you, or is it working against you?
Purchase Sessions
Presenters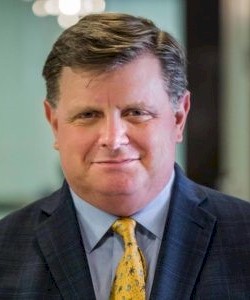 Robert has an exceptional range of healthcare law. His experience, and down-to-earth character have earned high marks at past PMI conferences. He heads the Washington D.C.- based law firm, Liles Parker, PLLC, one of the nation's leading law firms representing healthcare providers in civil, criminal, and administrative proceedings related to healthcare fraud defense and regulatory matters. He was the first National Health Care Fraud Coordinator and subsequently worked as Deputy Director of the U.S. Department of Justice, Executive Office for United States Attorneys. He also co-authored PMI's Certified Medical Compliance Officer (CMCO) credential, and serves as outside compliance counsel to a number of national health care organizations.

Paul Weidenfeld focuses his practice on False Claims Act cases, fraud investigations and Qui Tam (commonly referred to as "whistleblower") lawsuits. Mr. Weidenfeld has a rare combination of litigation experience and subject matter expertise in health law. Prior to founding Exclusion Screening, LLC, he worked over ten years as a Federal Prosecutor, including two years as the "National Health Care Fraud Coordinator" for the Executive Office for U.S. Attorneys, Department of Justice. Mr. Weidenfeld has also served as a Federal Public Defender and has been a Partner in one of the nation's most prestigious law firms where he has represented health care organizations and providers involved with both civil and criminal matters, trying over 75 separate cases throughout his tenure as a litigator. Paul has been rated "AV" by Martindale-Hubbell, the highest rating which can be awarded by this nationally-recognized attorney rating service.