From the very beginning, it's been about integrity, trust, and customer-driven products and services. What today is known as innoviHealth began almost three decades ago. innoviHealth includes global brands Find-A-Code, HCC Coder, Codapedia, and ChiroCode. Our core products have a broad focus on critical industry needs including:
Medical Coding and Reimbursement
Clinical Documentation Improvement
Medical Auditing
Healthcare Compliance
Revenue Cycle Management (RCM)
Practice Management
Every day innoviHealth's unique blend of medical coding and information engineering skills are combined with on-going customer feedback to improve and simplify the process of medical coding for our users. innoviHealth develops customized, proven solutions for: ACOs, Payers, Hospital/Physician Groups, Coding, Reimbursement and Compliance Organizations, and individuals/small groups of professional coders. Key product features include:
Most Complete Library of Coding and Billing Resources on the Market
Intuitive, Powerful and Exceptionally Fast Search Engine
Additional Search-term Suggestions Quickly Narrow-down the ReSearch Process
Multi-Source, Real-Time Information Aggregator (Government and Proprietary)
Simple, user-friendly and intelligent client-interface
our products

e/m calculator demo
ncci edits validator demo
Attendees will receive...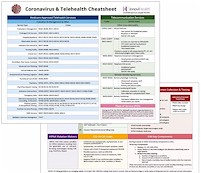 Find-A-Code/innoviHealth is offering a free 2-page COVID-19 coding card jam packed with coding information on coronavirus testing, diagnosis and treatments.
Attendees will receive...
Free Webinar: Understanding Correct Coding for Telehealth Service Waivers
by Aimee Wilcox, CPMA, CCS-P, CST, MA, MT
In this webinar, we will review the waivers that were passed, especially those affecting telemedicine, telehealth, telecommunications, lab testing, modifiers, and place of service reporting. Join us for a walk through the COVID-19 PHE coding review.
Prizes
Prizes will be awarded by random drawings held on the last day of the conference. Winners will be listed on the conference's closing session page. Winners will also be notified by email. Only one prize will be awarded per person. Prize winners may exchange prizes if both parties email support@healthadmin.org.
1 Year Find-A-Code Professional subscription (a $400 value)
innoviHealth Book - choice of ICD-10, Reimbursement Guide, E/M Updates, HIPAA (up to $169 value)
1 Year HCCCoder.com Standard subscription (a $400 value)
Session Presenter
Aimee L. Wilcox
, CPMA, CCS-P, CST, MA, MT — Director of Content, innoviHealth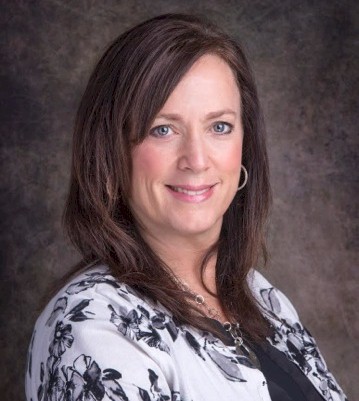 Aimee is a healthcare auditor, coder, educator, and author with over 30 years of experience in the healthcare industry in both clinical and administrative positions. She has managed both small and large solo and multi-specialty practices in both public and private sectors. As the Director of Content for innoviHealth, she writes articles and books on medical coding, documentation, and reimbursement, as well as assisting in the development of coding and auditing-specific online tools. She presents webinars and podcasts and often speaks at local and national healthcare coding and auditing conferences. She enjoys helping healthcare professionals understand how to document their services correctly to protect revenue.